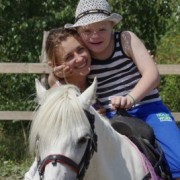 We feel it is important to develop handicap children in a playful way. Equine
assisted therapy is an effective way which has already been used in other
countries for many years. In Ukraine it is quite new, so it would be a huge step
forward if we could help more children in Transcarpathia.
Read more