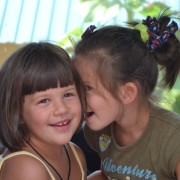 Our goals
Setting goals is the first step in turning the invisible into the visible. (Tony Robbins)
All experiences during our life, all what we go through, positive or negative
have formed us, it is collected in our hearts. In the last few years we have met
many wonderful people from other countries and many local people who have
had a huge effect on us. We have many blessings in our life and we feel that it
is time to share the love, the care, the fun and the joy.
Our goal is to create a place where everyone can be healthier both mentally
and physically, where handicapped children can play with healthy children and
learn to integrate with each other. A place where young adult orphans take
care of the small ones, where tired adults can refresh themselves and where
nature is close even in the centre of our town.
Horse riding is a useful activity, it gives direction to the lives of the young
people, it gives an extra positive value to every day. The period of childhood
and youth has a huge effect on the further life of a person. It is important to
give valuable experiences during these years to fill the children with positive
feelings.
During a horse riding camp the children can learn empathy, love of animals,
how to protect the environment, be disciplined, patient, and brave. Children
develop their characters while working and playing with the horses and other
animals at our farm. There is still much to develop at the farm but people are
already enjoyed themselves, more and more of them have told us of the
positive experience they have had.