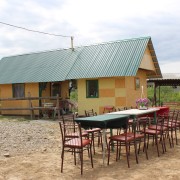 Our results
Our foundation was registered in 16th February, 2010. With our name" Stand by
Us". Handicap children and young adult orphans are asking you to support them.
In 2010 we had supported 300 handicap children in our institution. Kids were
coming to us for massage and physiotherapy. Unfortunately we had to stop our
work but we didn't stop caring about children. Our foundation supported several
surgeries.
In November 2011 we bought a piece of land , 1,2 hectare, where we could finally
start to realize our dreams. To create a place where handicap children, young
adult orphans and the youth can develop together. A place where everybody can
have good time, recharge themselves and where we can give hope to people in
need.
2012                                                           2014
By 2012 we had worked hard to clear the ground from bushes, garbage and
septic water. The first boy Stass arrived as he had finished his studies and
become of age to leave the orphanage , he had no other place to go. We built
him a small wooden house with kitchen and shower. Since that time our farm is his
home, he takes care of the animals and guards the area.
In May 2013 – Natalka, the sister of Stass arrived at the farm. We took care of her
for one year. Natalka has light mental retardation, we went through many
difficulties with her, we gave her love and support and receive much love back
from her. Natalka is no longer with us, she moved to live with a friend and has
much support from him and his protecting family.
By the spring of 2014 and with the help of sponsors we built a large greenhouse to grow vegetables. we feel it is important for us to grow organic vegetables without
using chemicals and to live a healthy lifestyle. In the March we had received our
first horses. We realized that working with horses is a very responsible job so we
decided to study and get the qualifications for working with them. In the autumn
of 2014 we started our courses in Hungary. This period of the study was
wonderful, we learnt so much and made new friends. In November 2014 and with
the support of our Austrian and Dutch friends we built a stable for four horses. It
was a kind of miracle for us!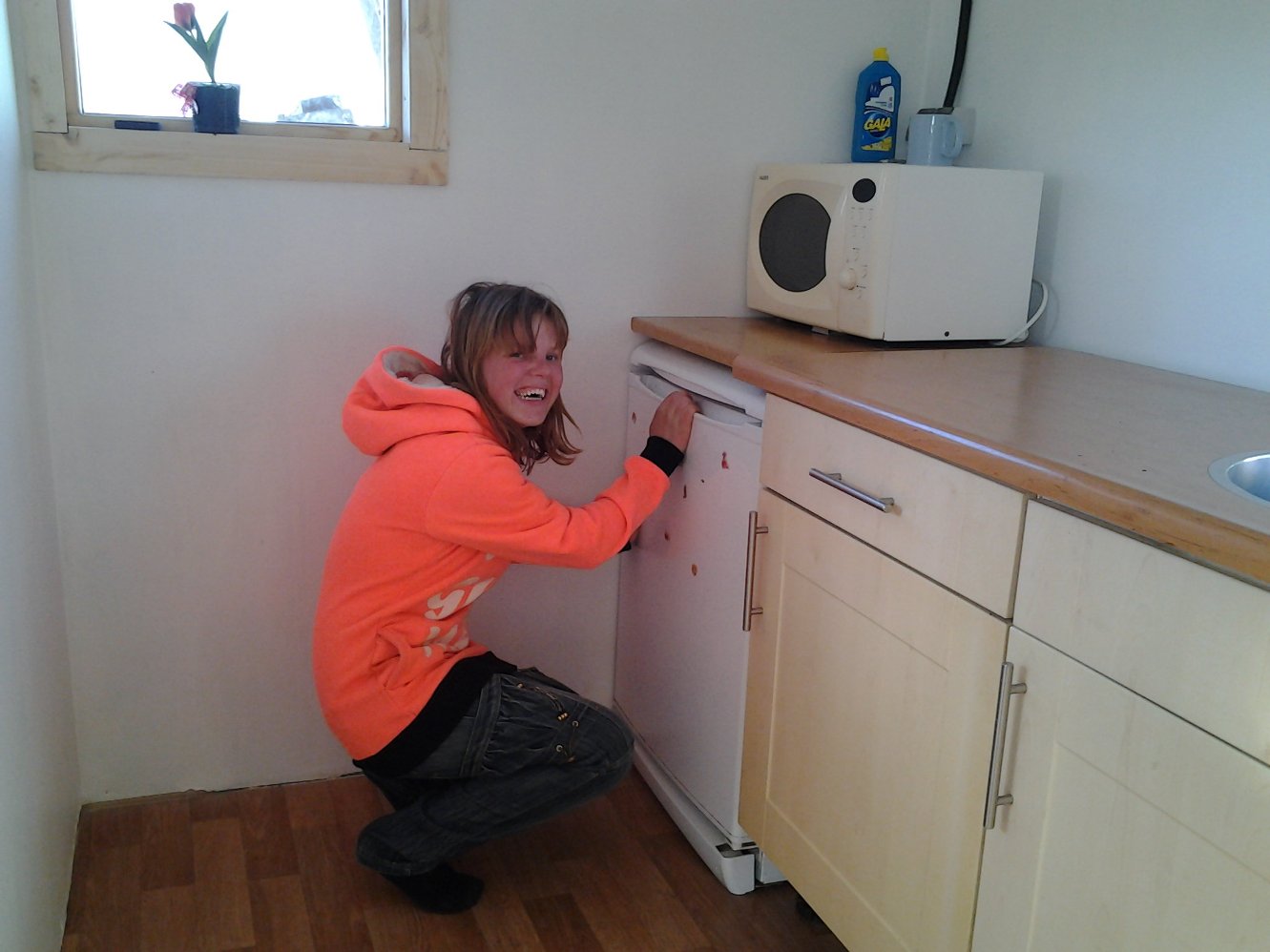 We installed the water and electricity supply to the farm and made the buildings
and grounds secure for the horses, they have a safe clean building to live in. We
are really thankful to our donors for this great possibility! We now had six horses
living at the farm and have been honoured to receive a a great present from my
equestrain teacher, the white pony Mokany in the spring of 2015.
 2014                                               2015
At that time our new therapist from Poltava called Olena Garan came to work
with us, she brought her jumping horse Azhur. After the birth of our colt the
number of horses at our stable has risen to six. This is a pleasure but also a
pressure on all of us as the cost of feeding the horses is expensive.
The summer of 2015 was spent studying and practising for the Riding Tour Guide
exam. I passed this and was pleased to receive the certificate in July. The Riding
Tour Guide qualification covers all the skills required to work with horses and
teach all kinds of activities with horses.
Our first summer camp was very successful. We invited a horse trainer from
Kharkiv to work with us, the children had great fun and developed their riding
skills and went home with many new experiences.
Looking back over the last 5 years we can be very proud.
There have been difficult periods but we didn't gave up, we knew there where
many disabled children in Trancarpathia who needed our help. The parents of the
children we have worked with this year have been very satified with the results
they have seen in their children. They would love to continue with the therapy
sessions as this gives the children a better quality of life, unfortunately they have
little money to pay for extra's like this as they live on very low incomes.
With your help and sponsorship we can give them free treatment!